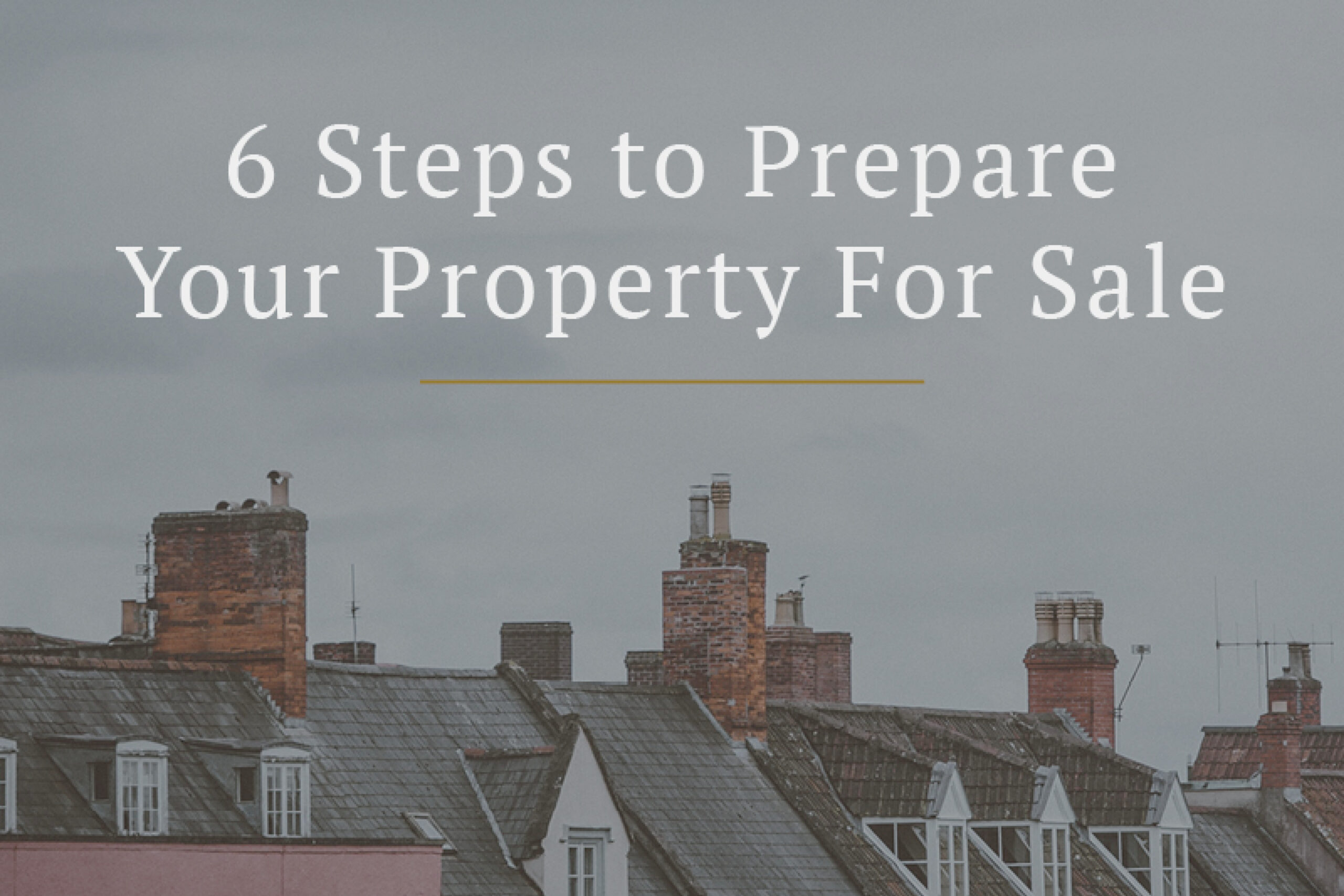 Sunday 28th January 2018
6 Steps to Prepare Your Property for Sale
If you are thinking about moving home, then follow these 6 steps for getting your property ready to sell.
1. Get another perspective
Ask a friend or a relative to look at your house as if they were a potential buyer and ask them to be brutally honest. What are their first impressions? What do they like about the property? Is there anything that could be improved? Use their feedback to create a list of what needs to be done before your property goes on the market.
2. Declutter and de-personalise
To really sell your home, prospective buyers need to be able to visualise their belongings in your home­–they need to be able to see beyond your furniture and clutter. Have a good clear out and pack or throw away as much as you can; you can go one step further by putting away photographs and personal decorations too.
3. Clean and refresh
It's a simple thing, but ensuring your property is clean and fresh will create a good first impression. Bad smells will really put off prospective buyers, so tracking down the source of unpleasant odours and dealing with them is a must. Go the extra mile and get a company in to deep clean and really make your property shine.
4. Fix and repair
We all have niggly little home repairs that never seem to get done, but if you want to sell then now is the time to fix them. You don't want to put buyers off with broken tiles, wobbly guttering or kitchen doors that don't close properly.
5. Lighten up
A quick lick of neutral paint and good lighting can work wonders for a room with tired décor or lacks natural light. Clean the windows, replace light bulbs and hang mirrors or add lamps to brighten and lift any room.
6. Kerb appeal
Don't forget the outside of your property. Your prospective buyers will have already judged your home before they stepped foot through your front door. Is the outside presentable? Does the gate need painting? Are garden fences still standing? Make the most of your outside space by keeping it tidy and attractive.
If you need advice about making your property more saleable then give us a call and speak to one of our property experts, we'd be love to help – 01425 489333.